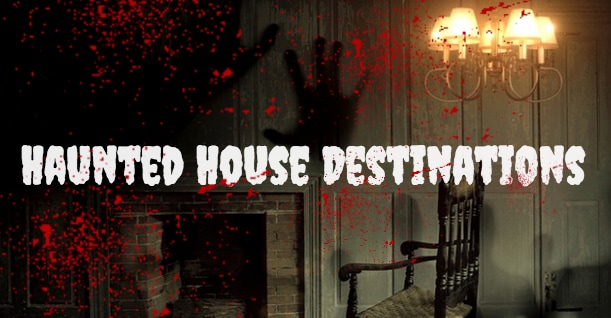 This is either your favorite or least favorite time of the year. It's when all things scary are popular and you can't seem to escape the fear. We recommend diving in head first and embracing the few spooky weeks we have left before Halloween and make this a haunting season you won't forget. To get in the spirit, head to a few of these terrifying haunted houses around Denver

13th Floor Haunted House Denver
The number 13 is has always been an unlucky one and this frightful experience is just that. You'll be confronted with your darkest dreams. This multistory attraction will cause your childhood nightmares to resurface with creatures, spirits, demented monsters, and sheer terror. We recommend going with a date or a large group–you won't want to go through alone.
Asylum Haunted House
If the 13th Floor seemed intimidating, you may not want to venture to the Asylum. This haunted destination will force you to problem solve through each attraction before moving on. Ending in a hospital for deranged, you won't want to visit if you don't expect to have nightmares afterward.
Extinction Haunted House
If you're looking for a live action experience, buckle up and get in line for the Extinction Haunted House. You'll be thrown into full soldier mode and be able to shoot actual BB's at the monsters that cross your path. You'll go through with a group of four to six and literally fight off the creatures of the night. Nothing screams Halloween quite like this interactive experience.
The last thing we would want for you this time of year is to be stranded with a dead battery. Talk about terrifying, especially after visiting the mentioned attractions above. We've got you covered with a FREE battery check to ensure the only place you'll be scared this month is at a haunted house and not on the road. Come in this month to redeem your coupon and make sure your ride is in tip-top shape. Visit us at 2727 S Havana St, Denver, CO 80014 or schedule your service appointment online. Happy Halloween and good luck making it through this season's spooky activities!