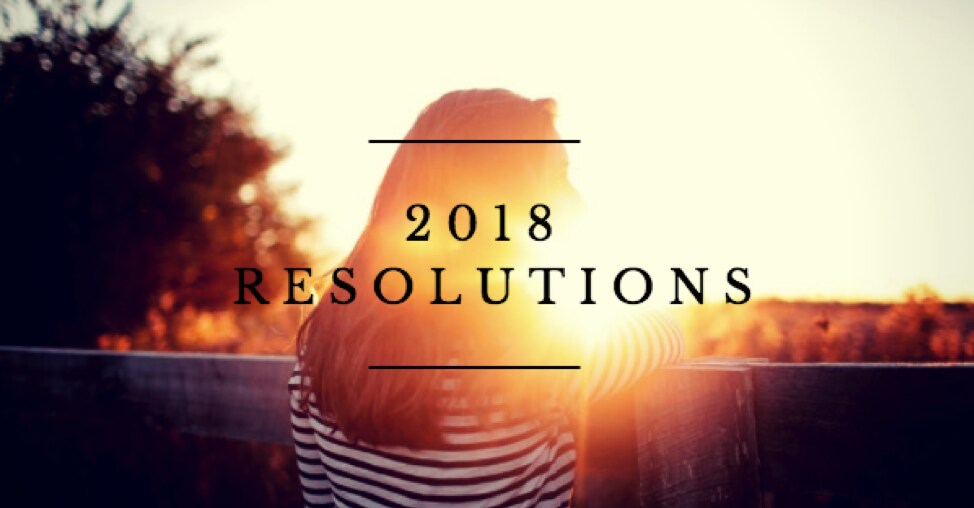 We're a few days into 2018 and we're working hard to ensure this year is off to a great start. Our team has created a few New Year's resolutions to help break bad habits and move us closer to a stronger year. We've also highlighted a few of our goals in hopes of inspiring you to make positive changes as well.
We recommend striving for one exciting activity in which you don't share or document a single moment. It seems we're unable to do anything without documenting our activity on our phones. Whether it's a walk, brunch, or boredom, we want to capture and share every single moment. Is it still worth doing even if you don't post about it? Once you realize that it is, you'll be able to be more present in your life.

Our team is fortunate enough to work in the beautiful state of Colorado, and we want to do our part to conserve the nature around us. Recycling is a top resolution of ours in the new year which our entire staff is going to work harder at and we encourage you to do the same. Make this change by putting an additional recycling bin next to each garbage in your home or around your workspace. Eventually, recycling will become a natural habit and you can start contributing to the natural world on a higher level.
If you aren't staring at your phone, you're most likely listening to music or binging the latest release. We urge you to use your computer and ssmartphonefor educating yourself rather than entertaining yourself in 2018. While you're working, driving, or lounging, try listening to a TED talk or book on tape. Challenge the way you've been thinking, learn a new perspective, and find inspiration that you haven't found before
today. We hope to see you soon, and good luck sticking to your resolutions in the new year!

While you're working towards bettering yourself and your life, have you thought about improving habits when it comes to your car maintenance? You sometimes spend hours per day in your vehicle and the status of your ride can easily influence your mood for the day. With that, we're offing a complimentary battery wellness check throughout the month of January at Larry H. Miller Dodge Ram Havana. Don't let your vehicle's wellness keep you from achieving your goals in 2018. Claim your coupon on our site and make your appointment today. We hope to see you soon, and good luck sticking to your resolutions in the new year!