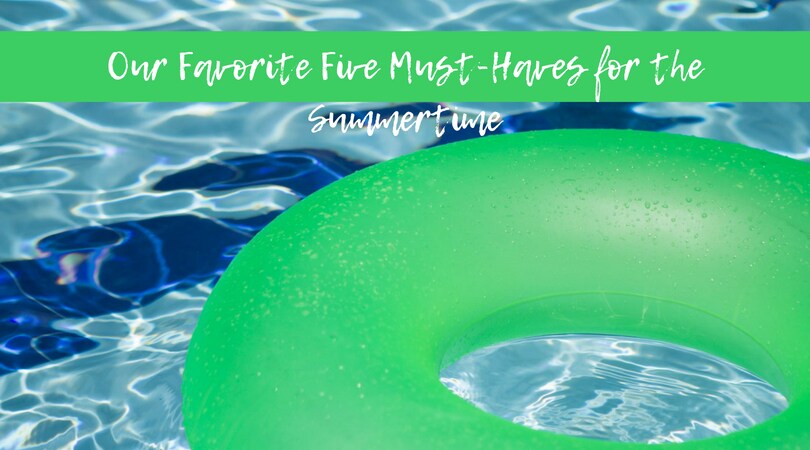 The summer season officially kicks off this month, and the time has come to get your warm weather belongings together. So swap out your wardrobe, set up your patio furniture, and follow our list of summertime necessities:
Sunscreen
It's no longer the day and age for tanning oil and a dark tan. Protect your skin by applying an SPF every day, not just for pool days. We also recommend a hat for good measure.
Sunglasses
While protecting your skin, keep your eyes safe from the bright rays as well. When getting your next pair of sunglasses, make sure they're polarized as well to help with the glare.
A Good Read
Laying by the pool is relaxing and only made better when you're buried in your favorite new book. It's also fun while spending a lazy afternoon in your hammock.
Adventure Shoes
We're living in Denver, and the great outdoors is literally outside our front door. With all the upcoming fun in the summer, you need the proper footwear that won't let you down. We know sandals don't sound durable, but Chaco and Teva brand sandals were designed for recreational activities.
Playlist
What fun is cruising in your RAM 1500 without the tunes blasting? You know we don't condone distracted driving, and the last thing we want is you searching through your music library while behind the wheel. Take a half hour to put together a playlist ahead of time that you can play while you're on your next road trip.
Speaking of road trips, you're definitely going to need an equipped vehicle capable of driving long distances. We highly recommend getting into your very own RAM 1500. This pickup has a truck bed ready to haul your tent, gear, luggage, and anything else needed to make you comfortable when you're headed to the mountains or desert. Browse our wide selection of models on our site, and then head to the dealership for your test drive. We hope to see you in soon at 2727 S. Havana Street, Denver, Colorado, 80014.